Aston Villa Football Club has released CGI images to illustrate their vision for the redevelopment and expansion of the Villa Park stadium.
The club also announced it will submit the planning application for the scheme by the end of this month.
The redevelopment would increase stadium capacity to over 50,000 people, and enable the club to host UEFA matches, it said in a press release.
Villa is also hoping this will allow it to host European Championship matches if England, Wales, Scotland, Northern Ireland and the Republic of Ireland win their joint bid to host the 2028 competition.
The plan is for work on the first phase to start next year and be complete by 2025.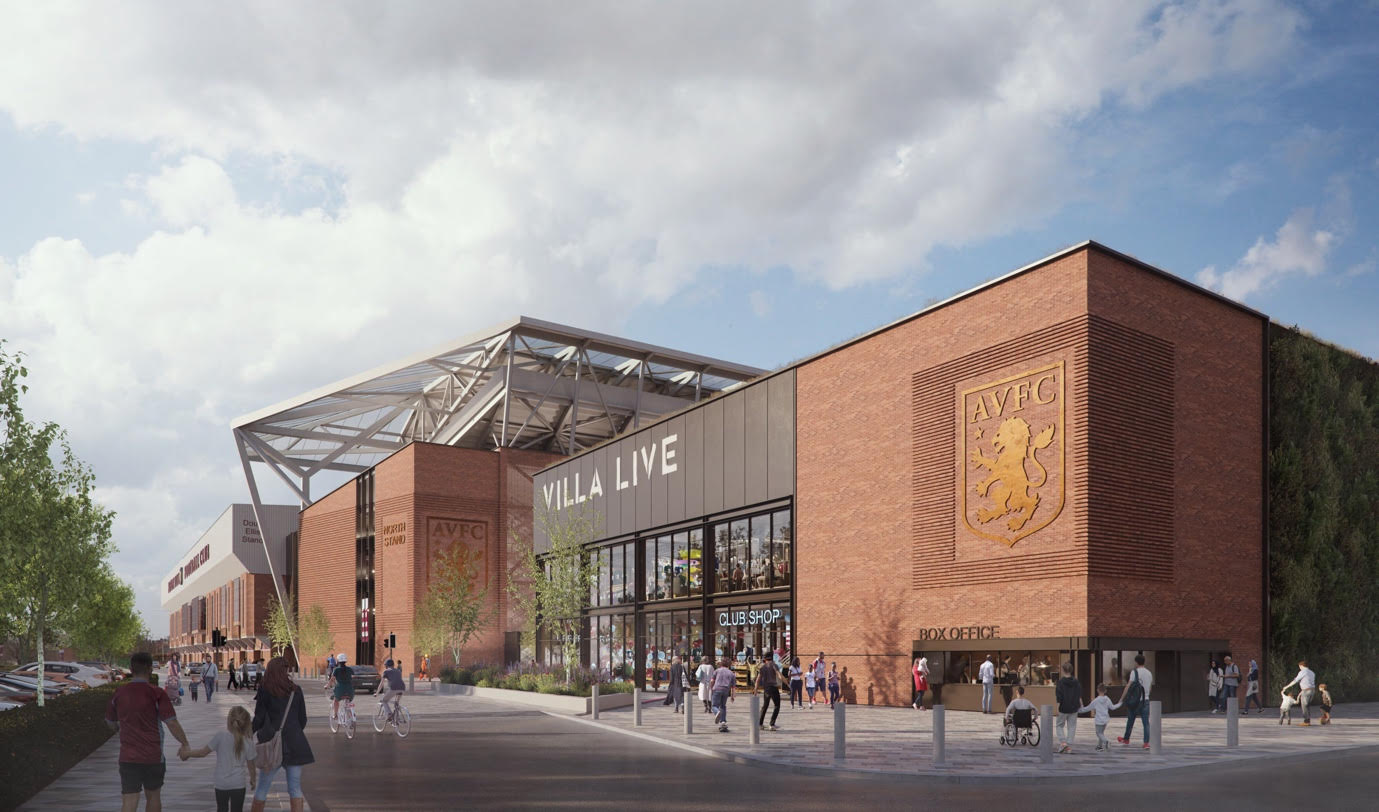 CEO Christian Purslow, said: "We have received a hugely positive response from the local community, our supporters and other stakeholders and are confident that this project will transform both the stadium and the local area.
"These new CGI images showcase our spectacular vision for Villa Park which includes a brand-new commercial destination, Villa Live and high-quality public space for the community. We look forward to continuing to work with all partners to realise our future vision."
Villa Live will host shops and food and drink, as well as a space detailing the history of the club. Other plans include a new public space around the North Stand and Witton Lane, enhanced street lighting, paths, landscaping and places to sit and socialise.
Main image: Northwest corner view of Trinity Stand and new North Stand (credit: Aston Villa)
---
Read next: Green light for £100m Nottingham Forest stadium revamp
Are you a building professional? Sign up for a FREE MEMBERSHIP to upload news stories, post job vacancies, and connect with colleagues on our secure social feed.