Plans to expand Nottingham Forest's City Ground have been approved by councillors.
The approved plans include the rebuilding of the Peter Taylor Stand to create 5,000 more seats as well as public space and parking.
Forest have also applied for permission in principle to build a 13-storey apartment building next to the stadium, which will help to fund the project.
A scheme to redevelop the City Ground was first put forward in 2019 but has been given greater urgency since the club's promotion to the Premier League.
Speaking in the meeting, a spokesperson for the club told councillors the development will deliver a "sense of pride".
He said: "There's a real prospect of delivering a key piece of sporting infrastructure, it's great for the club, the borough, the city and wider area.
"That sense of pride, I think, will be very important. The architecture is fantastic, as well as the space around the building, the new plaza."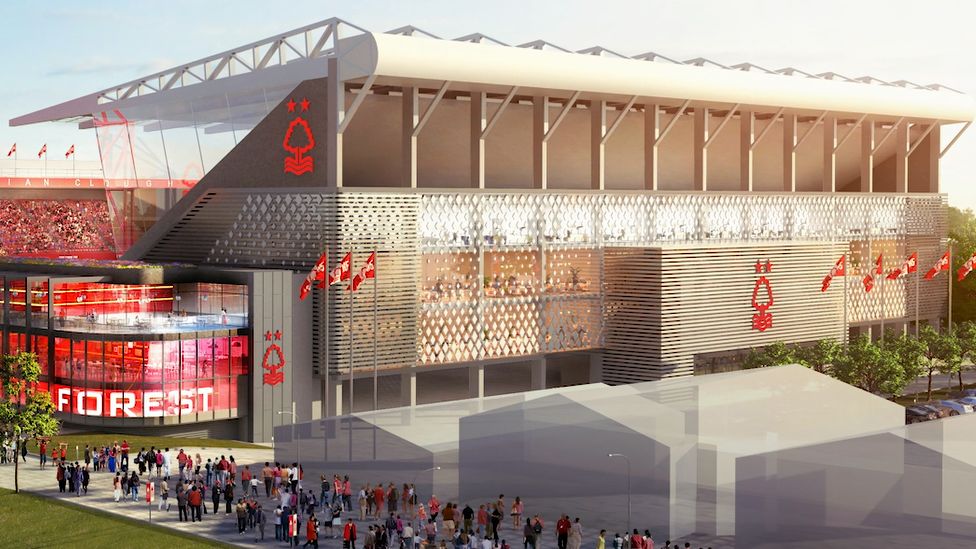 The club previously said it was important to ensure its home remained on the banks of the River Trent, rather than relocating to a newly-built stadium.
Following the decision, the club said: "We believe that the development of the site is crucial to maintaining the club's status in the Premier League and all of the benefits to the local community and economy which this status brings.
"The decision now opens the door to the Club to have detailed discussions with its advisers and partners on how and when the development will be delivered.
"These discussions will be undertaken as soon as practicable and the club remains determined to provide the wonderful supporters of the Club with a stadium of which they can be truly proud in the modern era."
It is anticipated the development would be phased over a number of years, with the stadium needing to be completed prior to the housing.
Image credit: Benoy
---
Read next: Arup and Grimshaw unveil designs for Washington station expansion
Are you a building professional? Sign up for a FREE MEMBERSHIP to upload news stories, post job vacancies, and connect with colleagues on our secure social feed.