Vancouver-based housing technology company Intelligent City has raised $17m (c.£14m) in Series A funding.
The round was led by BDC Capital's Cleantech Practice, Greensoil PropTech Ventures, UIT Growth Equity GP, Fulmer & Company. It also saw participation from over 30 independent investors as well as several government programs and accelerators.
As one of the first companies in North America to apply automation and robotics to the design and manufacturing of prefabricated mass timber buildings, Intelligent City will use the funding to scale operations, commercialise its Platforms for Life (P4L) building solution, and expand factory automation.
Earlier this year, the company completed testing of its building systems and is now verified to work within the new mass timber high-rise building codes in Canada and the US.
The funding comes as cities face mounting pressure to address affordable housing needs, decarbonise buildings, and meet sustainability goals.
Oliver Lang, CEO, and co-founder of Intelligent City, explains: "We are focused on revolutionising an industry that is notoriously slow to innovate while making a significant impact on our climate with lower carbon emissions from the construction and operations of buildings.
"By utilising green building strategies and patented technology to deliver affordable, customisable urban housing, we can help cities to adapt more quickly as the needs of people and the planet evolve."
'Future of the built world'
By focusing on a deep vertical integration of building systems, software, manufacturing automation, and supply chain contracts, the company says it can help developers achieve nearly 100% cost certainty, deliver 1.5 times the number of residential units on the same site compared to traditional methods, and realise savings of up to 50% on life cycle costs per home.
"Intelligent City's technology is set to enable the future of the built world to be more climate-resilient by replacing emissions-intensive materials such as concrete and steel with a renewable material that naturally sequesters carbon," said Matt Stanley, director at BDC Capital's Cleantech Practice.
Intelligent City's end-to-end, product-based approach uses proprietary parametric software for design, construction cost estimation, carbon footprint confirmation, material quantifications, and precision manufacturing.
At the same time, the company's manufacturing technology brings automation to the prefabrication of building components. As a result, the company provides data on the life cycle and performance of the building before construction even begins.
"As PropTech industry disruptors, we were excited by the combination of Intelligent City's platform technology with prefabricated and modular mass timber products to radically speed up construction and dramatically reduce carbon emissions," said Dana Goldman Szekely, senior principal with Greensoil PropTech Ventures.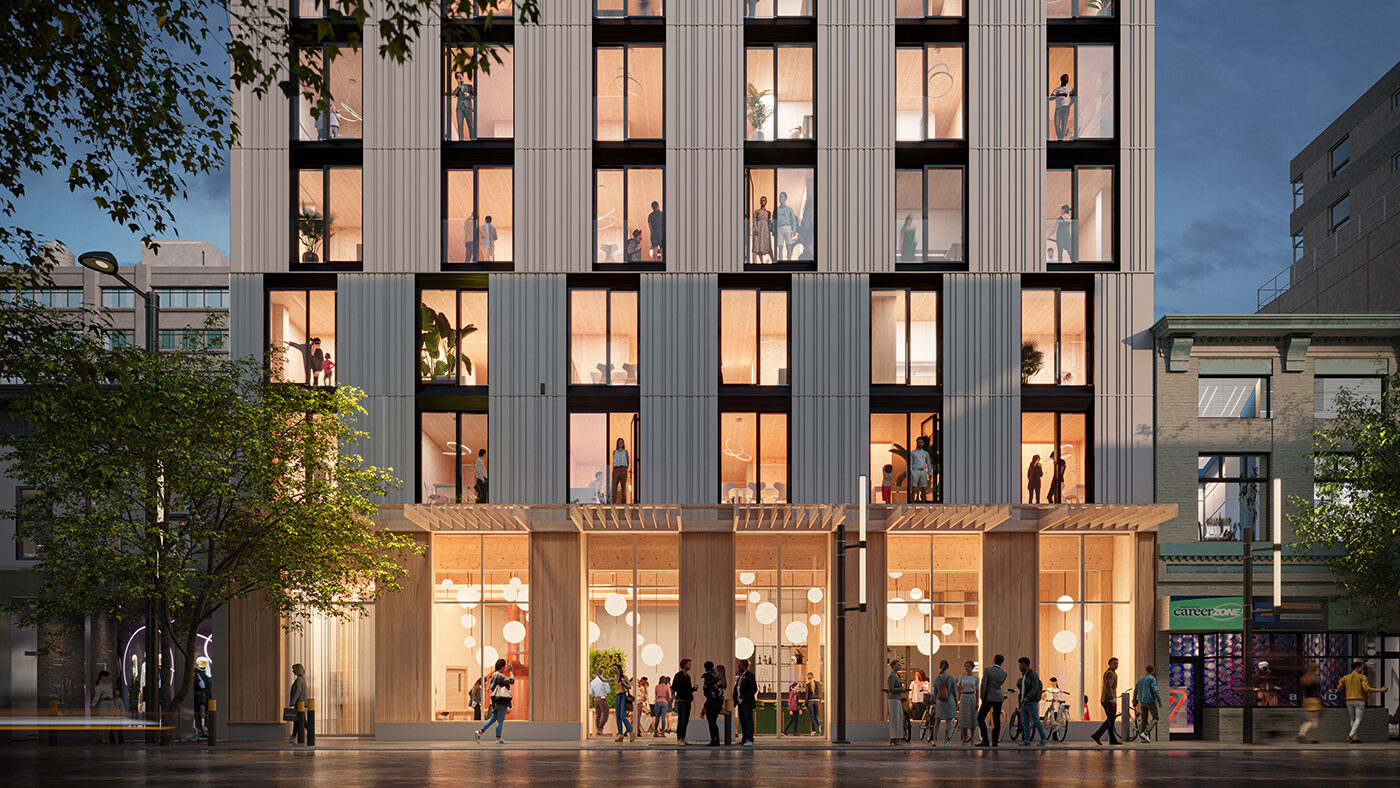 In combination with mass timber construction, Intelligent City utilises the energy-efficiency standards of Passive House design to achieve a 90% carbon emissions reduction in its buildings. This includes continuous insulation and air-tight seals, high-performing windows and doors, balanced heat- and moisture-recovery ventilation, and minimal space conditioning throughout the entire building.
With a pipeline of more than 2,300 homes, Intelligent City is supported by leading developers in Vancouver, Toronto, Ottawa, and the United States, including two high-rise projects in Downtown Vancouver, one of which is supported by the BC Mass Timber Demonstration Program.
---
Further reading:
---
"By making effective use of Canada's forest resources through low-carbon building systems, Canada is becoming a world leader in sustainable wood construction practices, increasing energy efficiency and climate resilience in our communities while simultaneously enhancing the global competitiveness of our forestry, wood manufacturing and construction sectors," concluded Jonathan Wilkinson, Canadian minister of natural resources.
Main image: Intelligent City's automated manufacturing facility (credit: Intelligent City)
---
Read next: DataForm Lab: Weaving robotics into the fabric of construction
Are you a building professional? Sign up for a FREE MEMBERSHIP to upload news stories, post job vacancies, and connect with colleagues on our secure social feed.