Plans have been submitted to Cardiff Council for the new Velindre Cancer Centre, billed to be the UK's most sustainable hospital once complete.
The plans were drawn up by Scandinavian architecture firm White Arkitekter and submitted by Acorn, a consortium led by developer and investor Kajima.
The 32,000 sq.metre hospital will be built from low-carbon materials such as timber, lime and clay.
It will deliver a 'breathable', 'flexible' and 'naturally calming' space for staff, patients and their families and visitors, the developers say.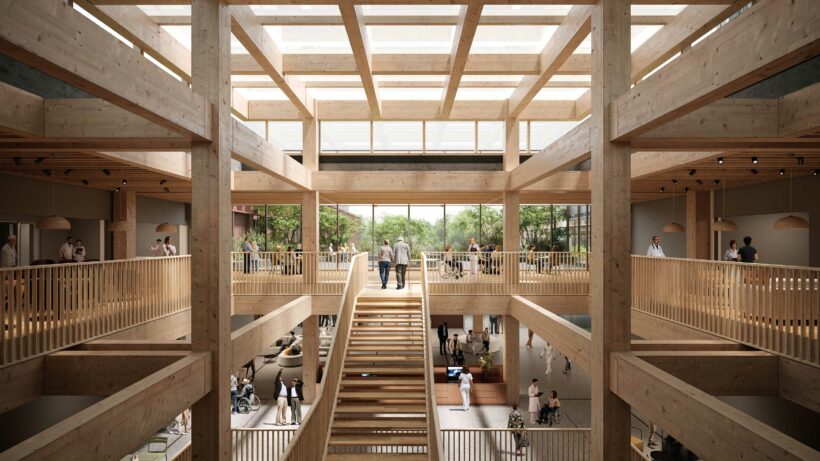 Richard Coe, project director, Kajima: "We are really pleased to have submitted detailed plans for the Velindre Cancer Centre, which is set to become the UK's most sustainable hospital.
"The buildings are designed with circular economy principles, using low-carbon materials and making a minimal impact on the surrounding countryside.
"Our plans are the result of close collaboration with the Trust, its staff and patients, with the result being a cancer centre that is designed to serve South Wales for generations to come."
The developers are aiming for a BREEAM rating of Excellent, and look to make the building all electric, with heating and cooling power coming from ground and air source heat pumps.
Michael Woodford, London Studio Director, White Arkitekter, said: "The plans for Velindre Cancer Centre represent a huge step forward for healthcare provision in the UK.
"The combination of circular economy principles, low carbon materials and respect for the local landscape will make it the country's most sustainable hospital, where the environment is designed to support and complement patients' medical treatment."
The new Velindre Cancer Centre will be surrounded by a landscape garden that will be "gently integrated within the Welsh landscape to keep it as wild as possible", say the architects.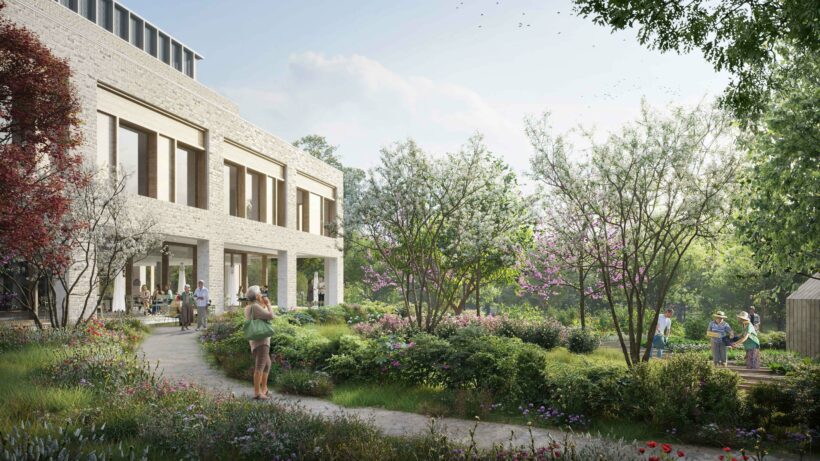 The building is being developed to comply with the Well-being of Future Generations (Wales) Act 2015. This means the new Velindre Cancer Centre's internal spaces can easily be adaptable to future innovation in treatment and equipment.
The consortium was appointed following a public procurement process run by Velindre University NHS Trust, and includes Kajima Partnerships, Sacyr, Abrdn, Andrew Scott, Kier Facilities Services, White Arkitekter, Arup, MJ Medical, Turley, Studio Response, Camlins Landscape Architects, Osborne Clarke, Operis and Confab Lab.
Work on the Velindre Cancer Centre could begin in 2023 with completion by 2025, pending approval.
Main image credit: White Arkitekter
---
Read next: Plans in for two more buildings at Manchester's Angel Square
Are you a building professional? Sign up for a FREE MEMBERSHIP to upload news stories, post job vacancies, and connect with colleagues on our secure social feed.